Medical Barrier Gowns
When it comes to medical PPE, choosing a trusted supplier is key. When COVID hit, Redwood
was trusted by the Government and awarded an emergency contract for the supply of single-use
barrier gowns for the NHS and medical sector.
Made in the UK, our non-surgical medical barrier gowns are designed with safety and comfort in mind:
They protect the wearer from microbial penetration and infection aid (including COVID-19).

They're also made with fluid-repellent material and provide proven protection against
biological hazards that may arise in a medical environment.

They are completely latex-free.
Like surgical gowns, non-surgical gowns should cover as much of the wearer's body as possible. That's why our gowns overlap at the back and have adjustable ties to secure the garment in place. They're also designed with a thumb loop for added cuff security.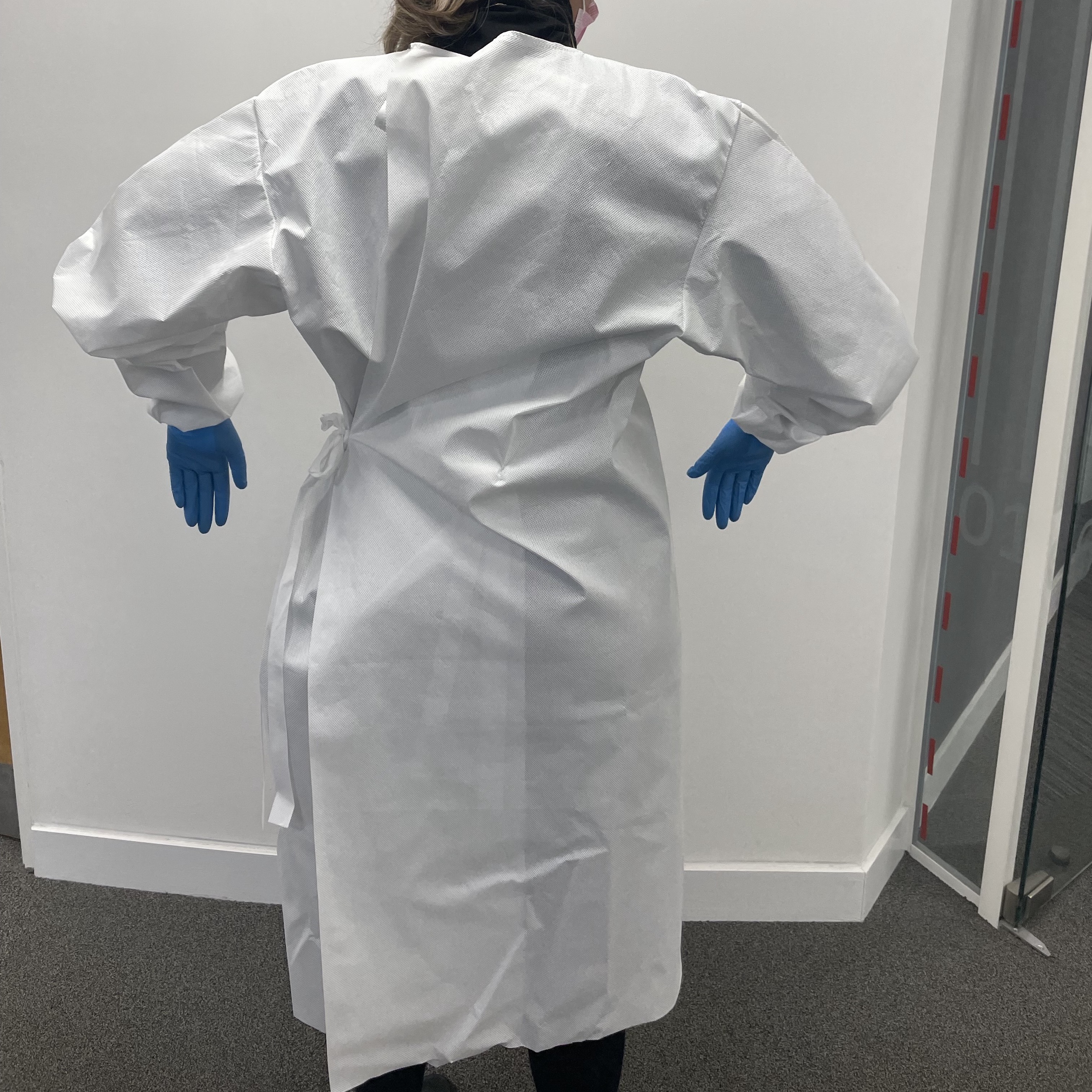 At Redwood we understand the requirements of medical professionals, regulators, and administrators; so we have ensured that our medical barrier gowns meet these standards and can therefore be worn reliably as PPE for their intended use.
Our medical barrier gowns conform to:
BS EN 13034:2005 +A1:2009 Type PB(6)

BS EN 14126 PB(6)-B:2003

BS EN ISO 13688:2013

EN 16604:2004 Class 2

Regulation 2020 (SI 2020/676) in relation to Annex II EU 2016/425 PPE Regulation

UKCA0086
If you'd like to hear more about our medical barrier gowns or to discuss your requirements in detail, get in touch using the contact form below.