Our Experience in Cutting
Our years of experience and variety of cutting techniques has grown alongside our assembly operations, identifying the most appropriate cutting method to suit both the product criteria and the material of choice, to delivery the ultimate solution, is the key initial step in achieving the appropriate result and performance required in the finished product.
Our Cutting Capabilities
Our current manufacturing capabilities include.
CNC controlled – multilayer cutting.
CNC controlled – single layer cutting.
Programmable Laser cutter.
Manual cutting – straight knife. Used within our retail operation.
Narrow Heat cutting - webbing / belt cutting – for lifting handles & manual handling sling products.
Narrow Cold cutting – retail mattress handles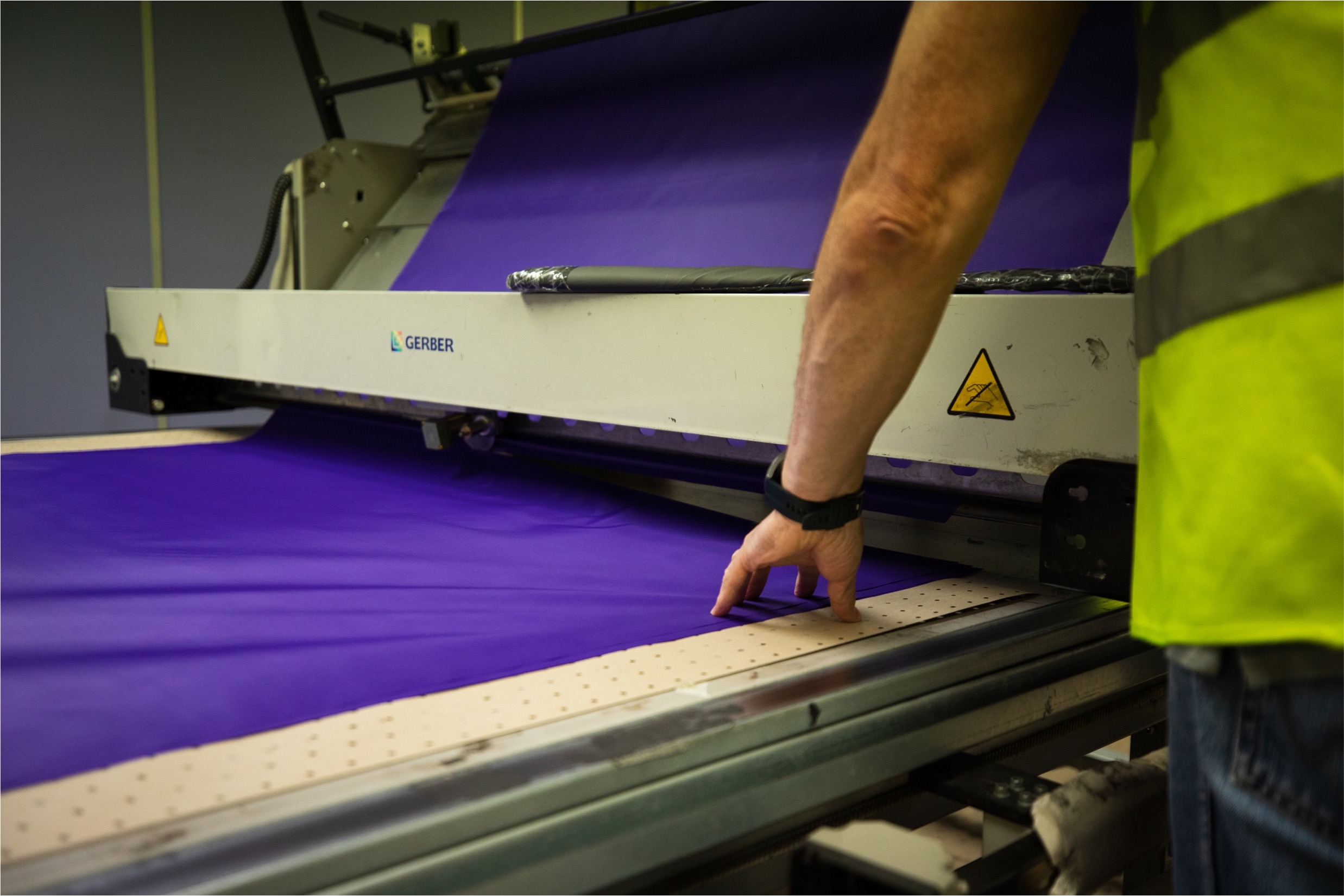 Our Cutting Reputation
In our quest to meet and exceed our customers expectations, cutting in the most effective method to deliver optimum performance, material utilisation & consistency in is where it all starts.
We have built on the ethos of integrity, product quality and world class customer service. This has meant we have gone from strength to strength as we continue to invest in the latest cutting-edge technology.
Our in-house design team can work with you to bring your idea from initial concept to production reality.